Welcome to our Service Department
You depend on your car, truck, van, or SUV to get you to where you need to be and when you need to be there. Rather it be getting to hockey practice, to work, on a family vacation or to piano lessons.
Your vehicle is an important part of your daily routine. When it comes to service and maintenance, why not trust the people who know your vehicle from bumper to bumper? The service advisors and technicians at Virden Chrysler Dodge - will provide exceptional service, both being trained by Chrysler-Dodge-Jeep Ram representatives!
Whether you are looking for an oil change, routine maintenance, warranty repairs or required repairs you can trust our highly trained and knowledgeable team that utilizes the latest technology to ensure that your vehicle is back on the road quickly.
Did You Know?
We have FREE shuttle for our Virden area. Free pick up and drop off in Virden for your vehicle. We will also give you a ride to work!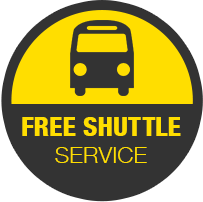 Come to Us For:
Lube, Oil & Filter Change
Front End Alignment
Maintenance (Wipers, Headlights, etc.)
Replace / Adjust Brakes
Service Package
Muffler / Exhaust Repair
Coolant Flush
Vehicle Checkup / Inspection
Transmission Flush
Electrical Service
Tire Balance
Filter Replacement
Tire Rotation
Much more!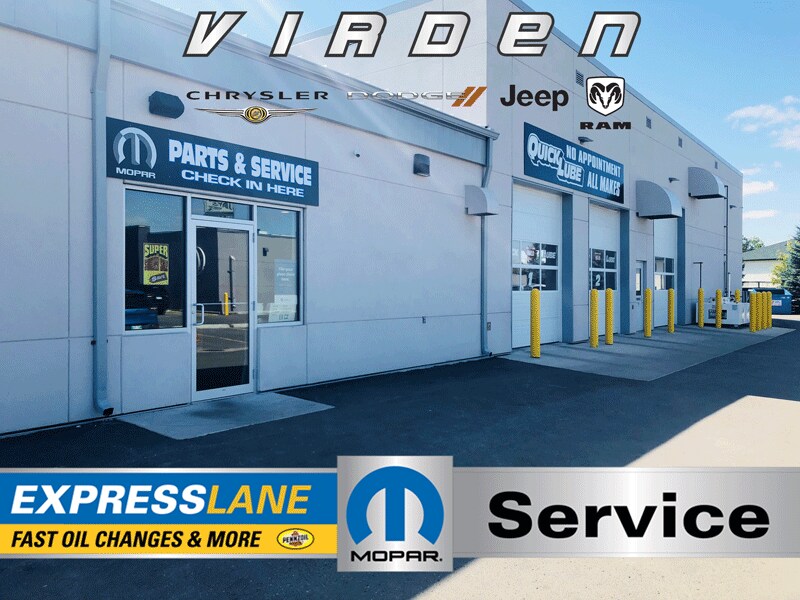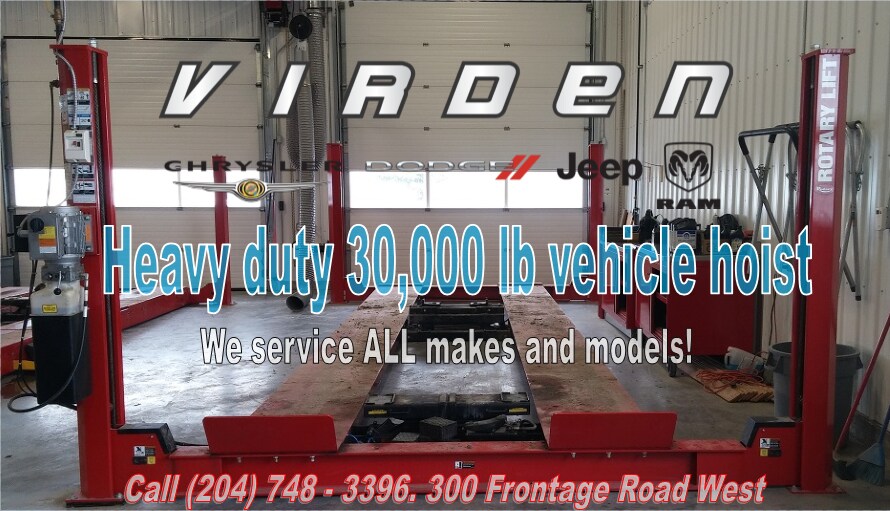 Come in and experience the small-town atmosphere!
Your privacy is important to us.
Virden Chrysler Dodge Jeep Ram takes your privacy seriously and does not rent or sell your personal information to third parties without your consent. Read our privacy policy.